Latest School Events
There are currently no events.
Calendars page(s): School >>
Visit from an Author
On Monday 21th May the children had a visit from author E.R. Reily. Mr Reily read from some of his books. To begin with he read from Rashnu, the richest boy in the world. Throughout the assembly Mr Reily challenged the children with writing tasks that they could complete at home or at school. He asked the children questions about what types of books they enjoyed reading and at the end of the assembly the children asked Mr Reiley questions about what kind of books he likes to read and how he writes his stories. The children will be able to buy Mr Reiley's books and get them signed on Thursday.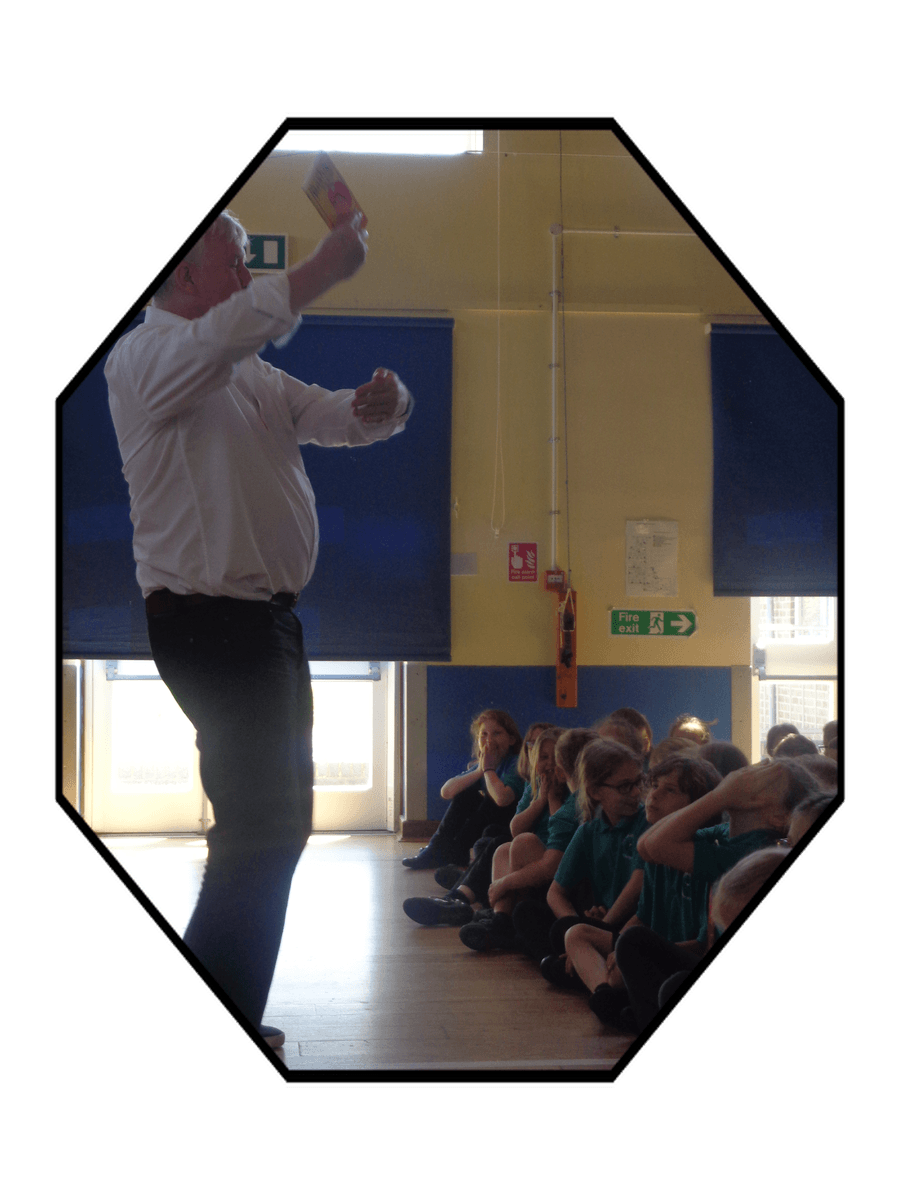 HOLTON-LE-CLAY JUNIOR SCHOOL WORLD BOOK DAY
TAKE AWAY THEATRE COMPANY VISIT
The children thoroughly enjoyed the theatre companies performance 'Hope'. This drama was both powerful and entertaining and told the story of three young people whose lives were affected by bullying. The project explored emotional and social health issues of relationships, decision making and friendships by promoting good behaviour and respect for others,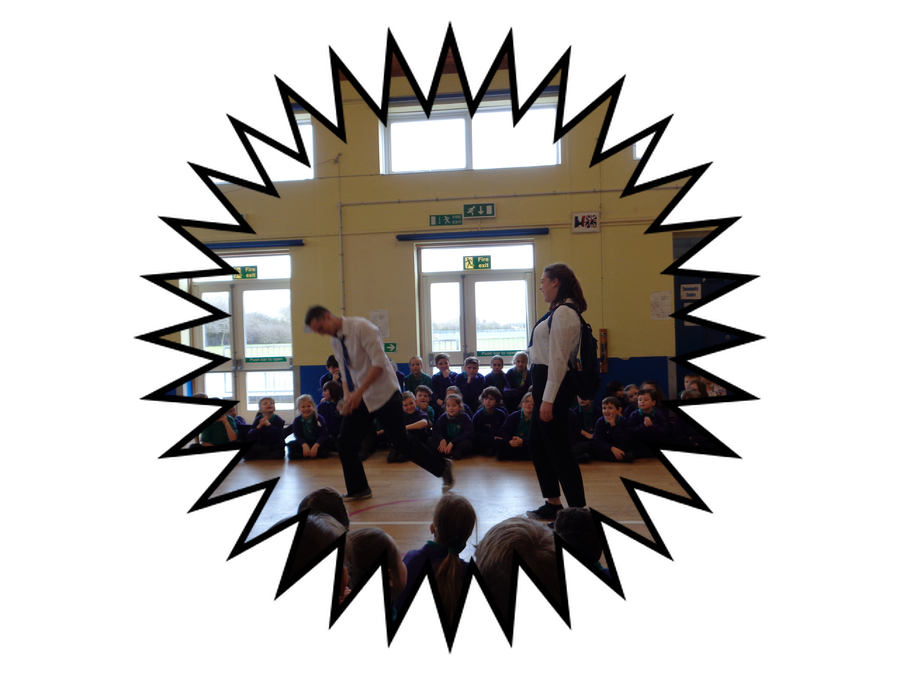 Photos from our Outside Classroom day
Junior School Parents Reading Workshop - It was lovely to see so many of our parents and grandparents join their children's classes for a reading lesson. Everyone seemed to enjoy the event and we received some very positive feedback. Below are some of the comments received:-
'Interesting to find out Reading isn't just about looking at a book!' 'Students engaged and enthusiastic'
'Very well behaved class. Lots of 'hands up' when questions were asked. Full class participation.' 'The behaviour and attitude in this school is brilliant.'